One of our dearest projets is to help
4 grandmothers
of the village of Tangou to follow
This programme is dedicated to women from remote and poor villages - and especially grandmothers, as they very often play a central role in the development of their community.
Thanks to this programme, these grandmothers, who are often illiterate, will acquire new knowledge that they will share on their return with the other villagers.
Over a period of 6 months, these courses allow them to learn to build, install and maintain solar systems from recycled materials.
Solar energy is an inexhaustible resource, especially in Tangou. Less polluting and cheaper than other energy sources. it will enable the local population to become energy self-sufficient.
The skills acquired and the waste recycling circuits should be a source of new jobs and will participate in improving the daily lives of the inhabitants of Tangou and of the surrounding villages.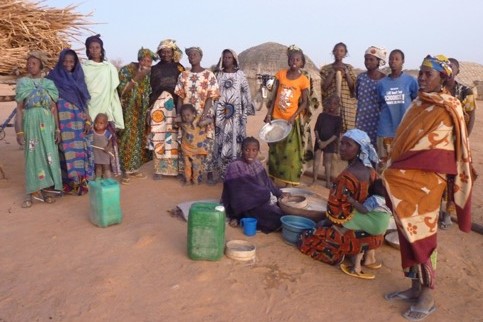 If the Barefoot programme is free of charge for the 4 mamas, we still need to help them finance their trip to India and the administrative paperwork that comes with it.
You wish to support us with this project?
You can send us your donation by post to :
Sahara Anmilale
Mairie de Villecroze
Place de la Souvenance
83 690 - Villecroze, France
ou directly to our HelloAsso page: