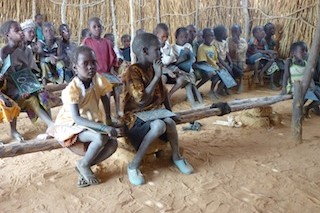 Sahara Anmilale is an NGO created in 2009 by a group of friends, all passionate about Sahara desert. Since 2011, we are working in the field of education.We ensure the schooling of more than 700 children in the village of Tangou in Mali
...
During a trip in Mali in 2011, the chief of the village of Tangou - a hamlet of millet huts - asked us for help to create a school for their children.
"What will their future be if they do not know how to read and write?"
That is how it all began between Sahara Anmilale and the village of Tangou.
...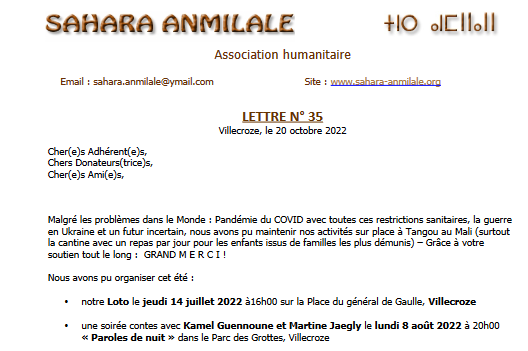 3 times a year, we send a newsletter to our members to share with them the latest news from the school and the children in Tangou.

Get in touch if you wish to receive it directly to your mailbox!