SETTING UP SOLAR PANELS
FOR THE SCHOOL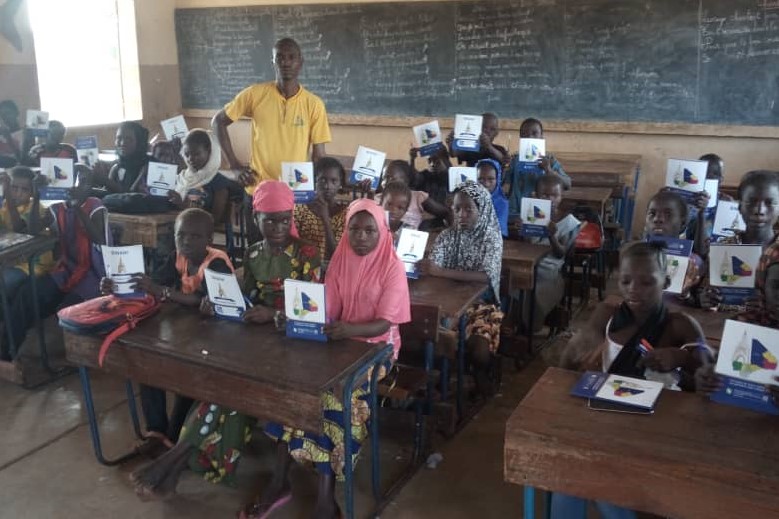 Thanks to your donations, we have already provided 1 solar panel that produces electricity for two classrooms.
We still need to equip the other 4 classrooms with electricity by purchasing two new solar panels.
This will highly improve the teaching and learning conditions and allow the school to even offer evening courses for adults.
By improving the teaching conditions, we hope to increase the educational success of the 700 children - and soon adults! - enrolled in the school of Tangou.
If you believe in our project and want to support us, you can donate directly to our HelloAsso page and go check a school in Tangou section for more info about the creation of the school and its development throughout the years..
HELP THE WOMEN TO CREATE THEIR ORCHARD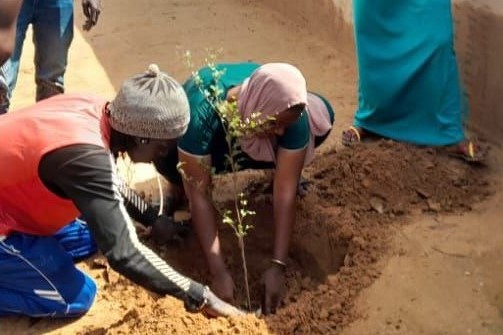 Sahara Anmilale has received the support of the governor of the Douentza sector who has made a piece of land available to the association. The purpose of this action is to continue our tree planting initiative which fights against the desertification of the village.
The women of the village met at the end of November 2022 and decided, with the agreement of all, to create an orchard that will allow them to harvest, among other things, fruits for the village and fibers for the creation of baskets.
Banana trees, guava trees, mango trees, papaya trees and moringas will produce food for the village and the canteen.
The roasters will be used to make the baskets that make the reputation of the women of Tangou on the markets.
To know more about this project and to support them, please click here!
HELP US FINANCE THE ORCHARD